Talks
Total talk durations (including questions) are: 60 min for keynotes, 45 min for the workshop morning session, 20 min for the workshop afternoon sessions and 15 min for all other talks (including sponsors talks) 
PC and Mac laptops will be available on site (running Power Point, Keynote and PDF). Using your own computer is discouraged and will only be considered as a last resort (please make sure you bring a suitable VGA adaptor if anticipating troubles). Please embed all your audio and video files and special fonts to your presentation. The projection screen will accommodate a 16:9 format, so please use this format if you can.
Presentation files should be uploaded to one of the conference laptops during scheduled breaks, and at the latest during the break preceding your session. This is done in the control room at the rear of the lecture theatre (ground floor, accessible from the foyer) and Steve will be there to assist you. Files can also be sent to Steve (Steve.McEvoy@rwcmd.ac.uk) from now on, please label your talk as name_MEGUK
Poster presentations
Poster boards will measure 2m (H) x 1m (W). We recommend that posters be created in portrait orientation to make best use of the available space, but landscape posters will also be acceptable provided they are no more than 1m wide.
Posters can be displayed from 9.45am on Tuesday the 16th until the close of the meeting on Wednesday the 17th. The main poster session will occur from 6-7pm on Tuesday the 16th March, but attendees will also be able to view the posters during break periods throughout Tuesday and Wednesday.
Poster pitches
We have selected a limited number of poster presentations for the opportunity to present a poster pitch to the full conference. These pitches will occur from 4.45pm – 6pm on Tuesday the 16th, and will give you the opportunity to publicise your poster ahead of the main poster session. You will be given a strict time of 3 minutes in which to present, with no question time.
In order to enable this session to run smoothly, we will concatenate all slides into a single presentation to speed up changeover. We therefore ask you that all presentations be created in a landscape size of 4:3 and saved in a Power Point compatible format. Your presentation should be no more than 4 slides, with the first slide being a title slide containing only your name, poster title and affiliation(s). Please email your completed slides with the subject Poster pitch slides to meguk@cardiff.ac.uk by 9am Monday the 15th April at the latest.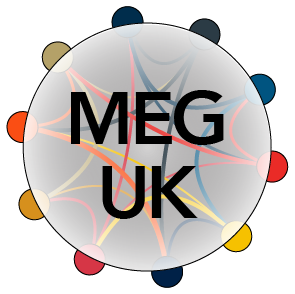 We are looking forward to welcoming you all to Cardiff soon!